Finding the right swimsuit can be tortuous. It's difficult to find one that is flattering and cute.
Yesterday I did some online shopping, and found that the rash guard is OFFICIALLY in. A rashguard is that long sleeve shirt you wear over your suit to protect you from...rashes? Look at how J Crew is KILLING it with these rash guards.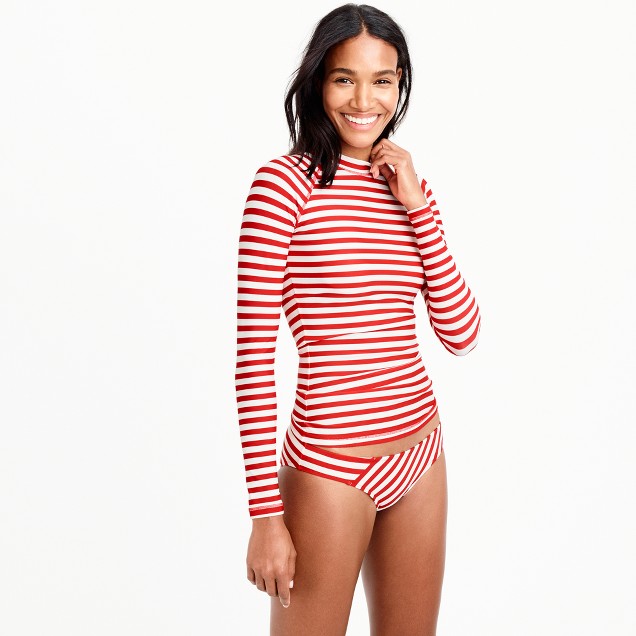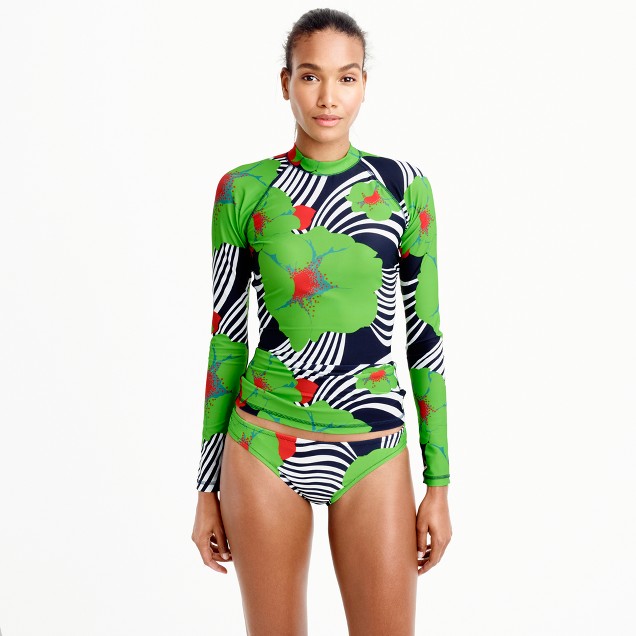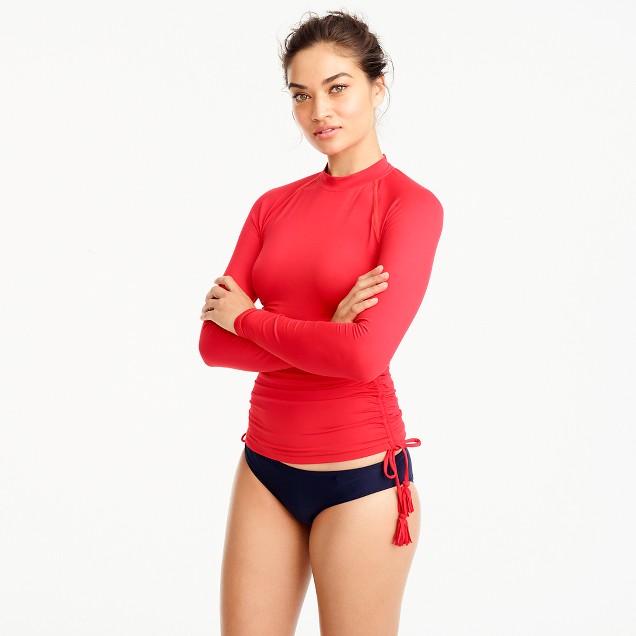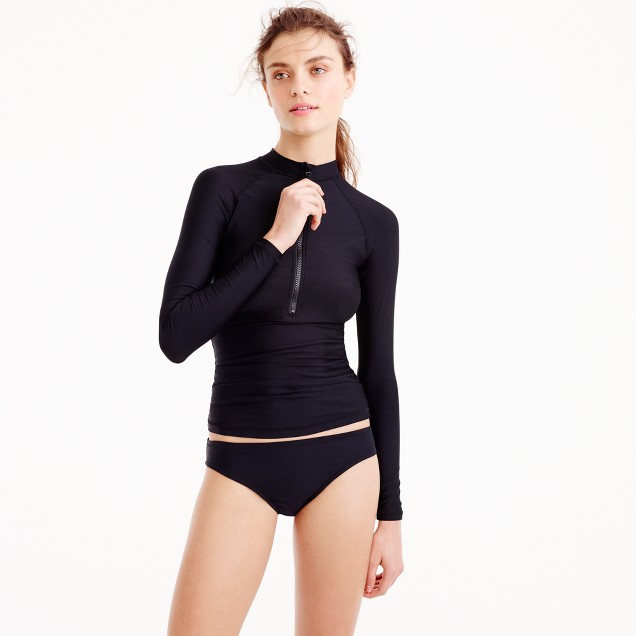 They even have one piece suits (that come in regular and long torso) with rash-guard-ish tops. LOVE.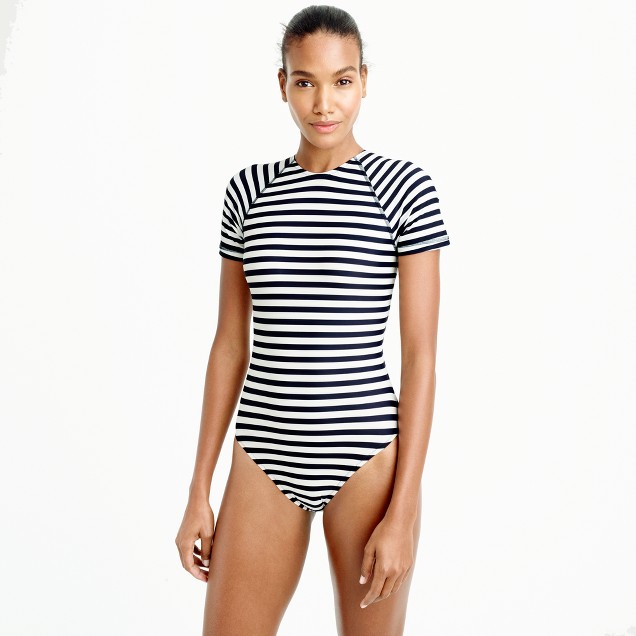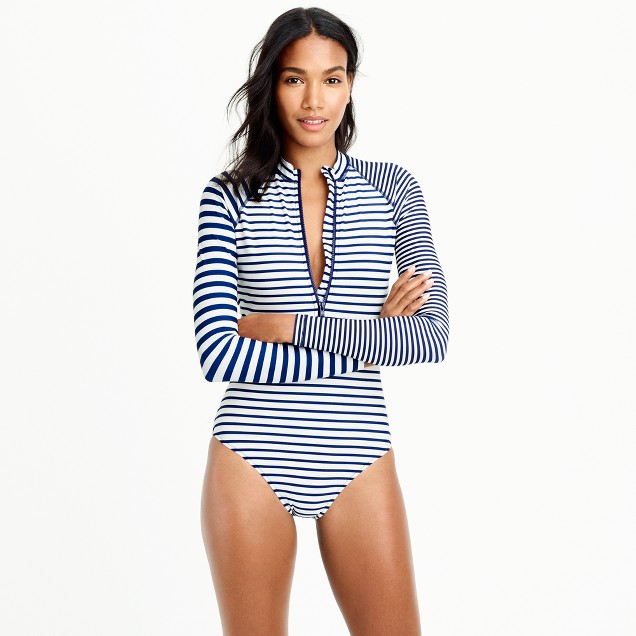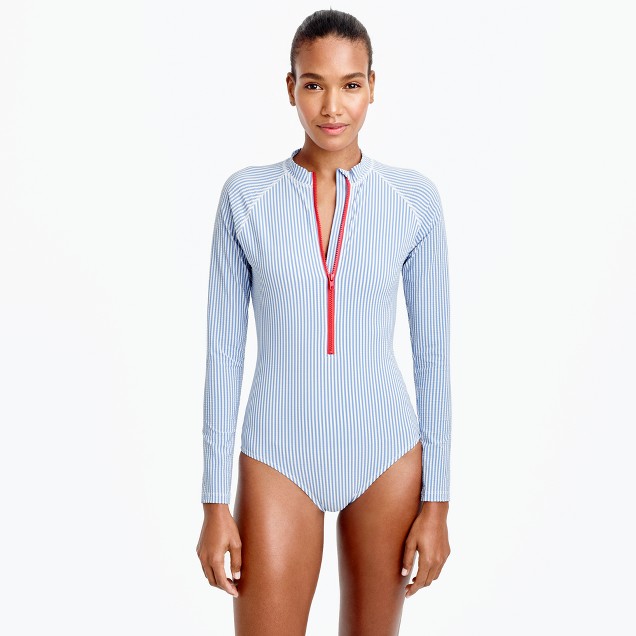 I think, if you had an existing suit, you could just add a cute rash guard over the top and voila, on trend and on budget. Just make sure to get it fitted, not loose.
I also think, investing in a flattering swimsuit is worth the money. To make it last for years, choose a solid color or something classic like a stripe. Then, you can freshen it up year after year just by adding a new cover up or hat.
Let's enjoy summer swimming by planning early to find something we're comfortable in! Here's the one I'm crushing on.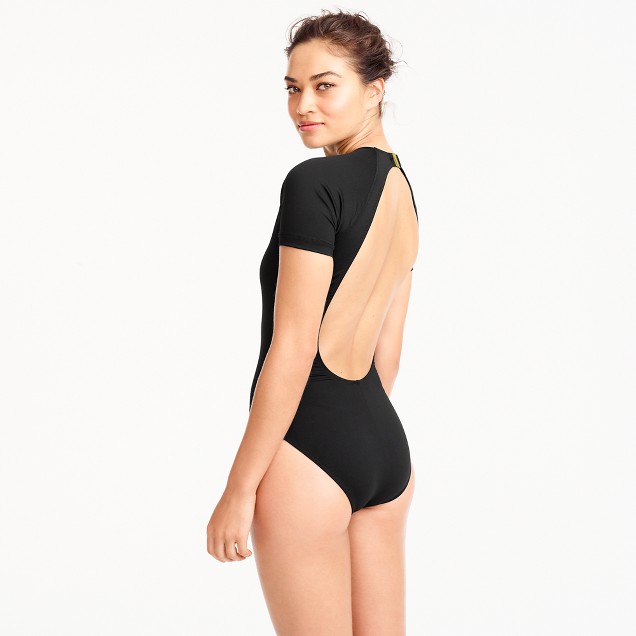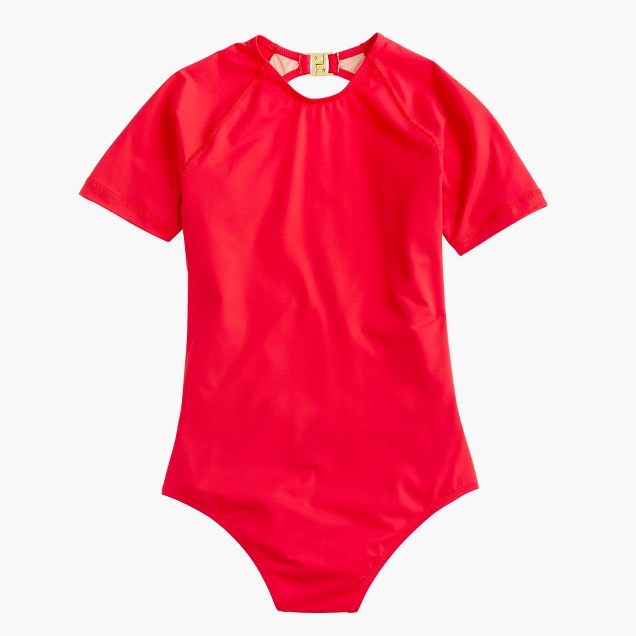 Imagine it in the red, with my red converse all stars and one of my caps. YES.
And since we're on the subject, a few years back, I designed and sold these swimsuits in the shop. So fun!
 Have a great day ladies!