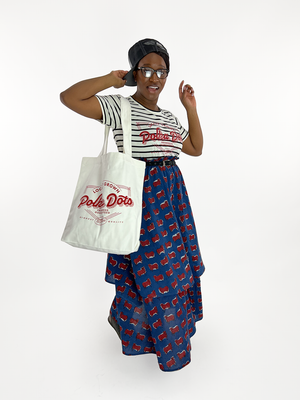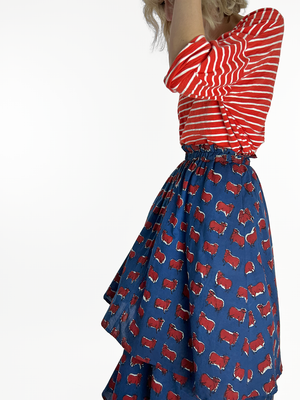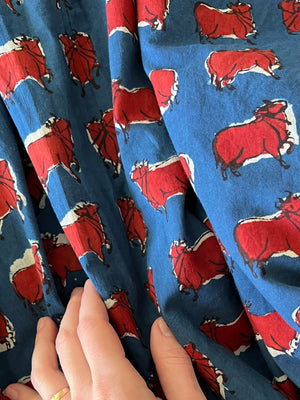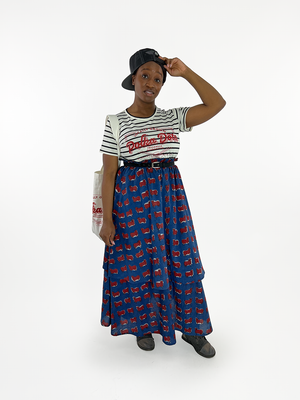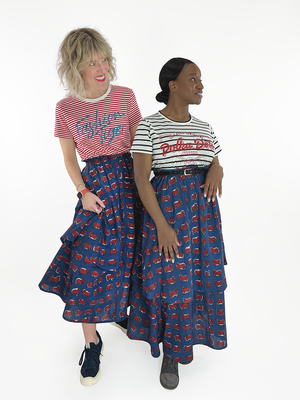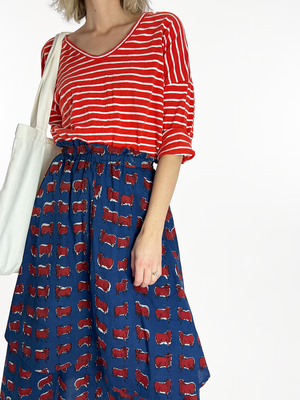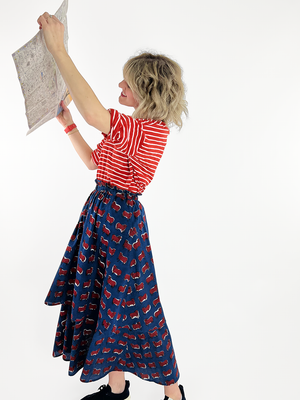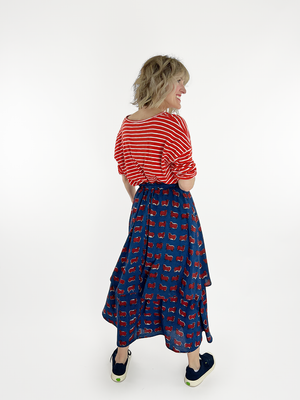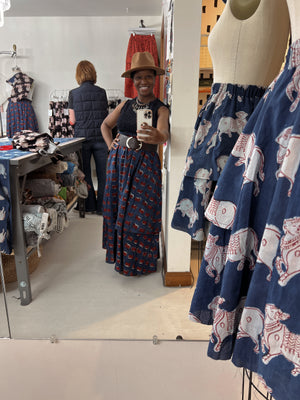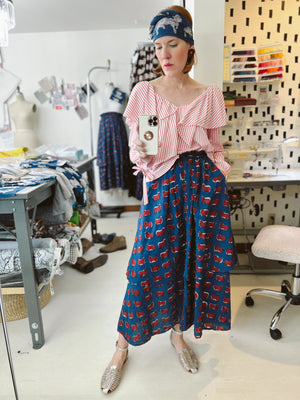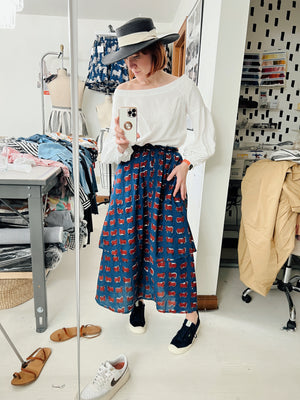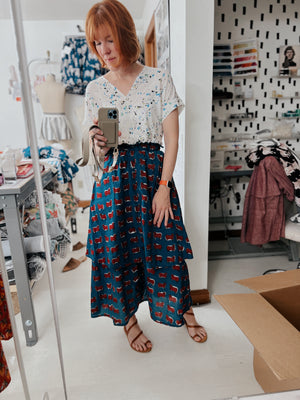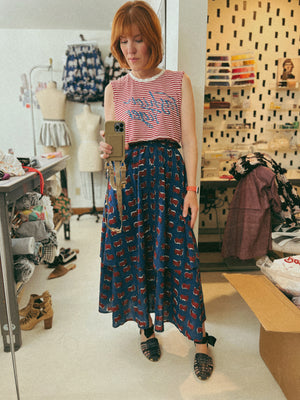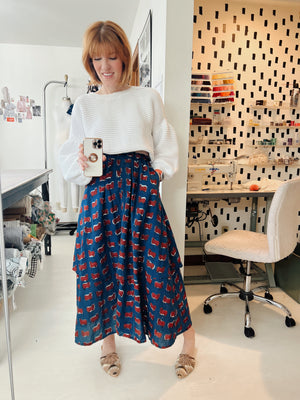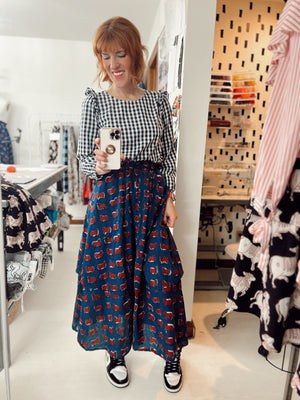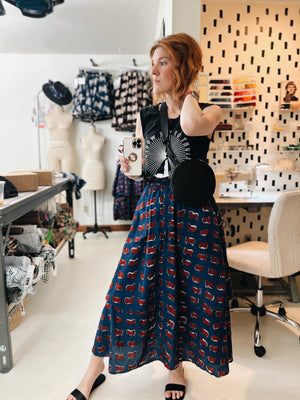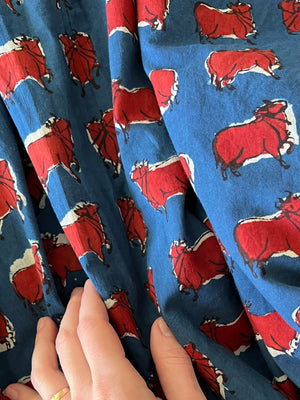 Erica Skirt - Midi + 6"
Skirt description: Tiered midi skirt with pockets. 1" elastic waistband with 1" ruffle. Sits at the high natural waist. 
Length: midi + 6" (37" finished length)
Care: Handmade cotton, block printed in India with natural dyes. Machine wash, hang to dry. Enjoy the variation of the print, with each color layered individually, by hand. And enjoy the personality of Indian Indigo Dye as it lightens with washing - I've heard it described as aging like leather, rather than fading.
Ordering process: Skirts are in stock, ship immediately, and are returnable! So try one out, and if you don't like it, please reach out within 7 days of receiving. 
Sizing: Sizes refer to your waist in inches. Emily is 5'10" and Erica is 5'. Sizes over 32" run large in this skirt, so order down a size.