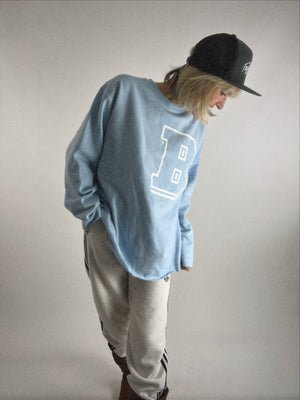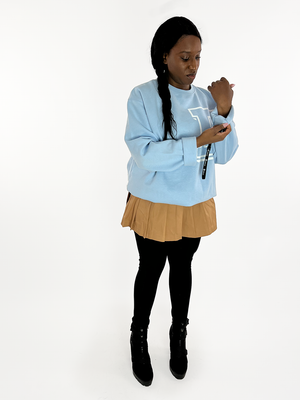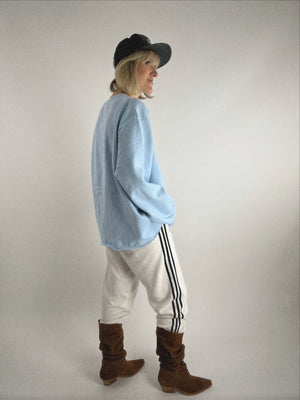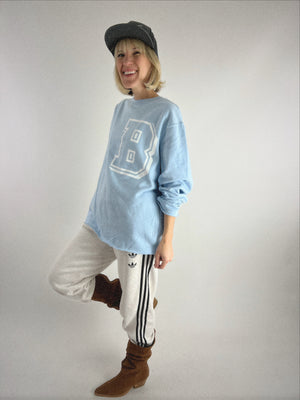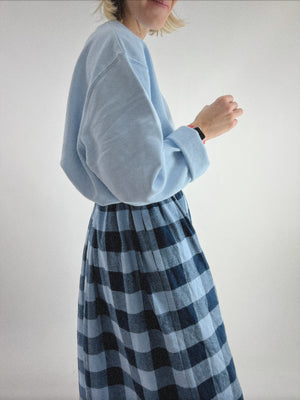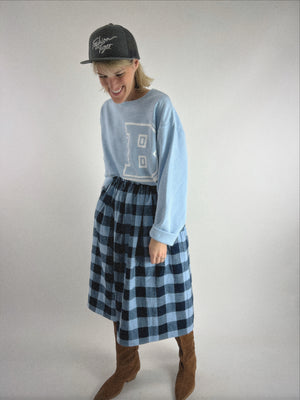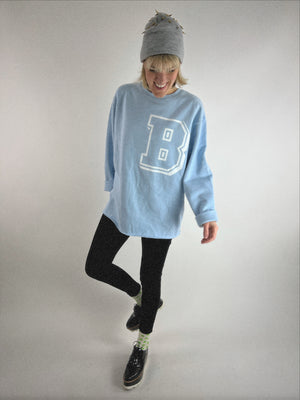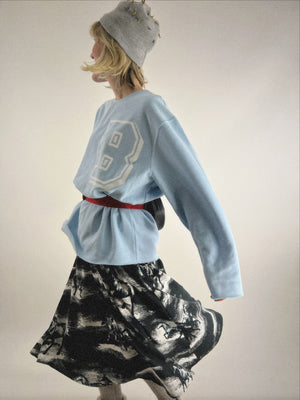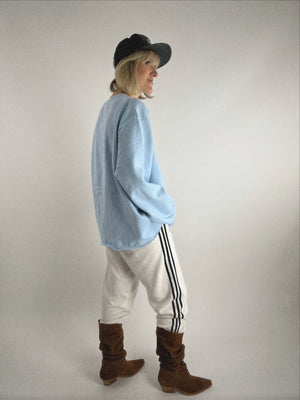 Year of BE | S-3XL
This cozy oversized sweatshirt is soft not stiff, easy to tuck and long enough to layer. I customized each blank by removing the cuffs and elastic band at the bottom. 
My word for 2022 is BE. That's what this sweatshirt is about. With BIG questions, this clutch-worthy sweatshirt and message of "BE" is very relevant:
BE is bedrock level identity. Before we build, and after what we've built is torn down, we remain. 
Read more about what this means to me here.
Fabric: 65% polyester, 35% cotton
Sizing: Which size are you? Really, don't overthink it. This is the 90's. 10 year old me would advise whatever covers your (off-brand) umbro shorts.  
Ordering process: Sweatshirts are in stock and ready to ship.