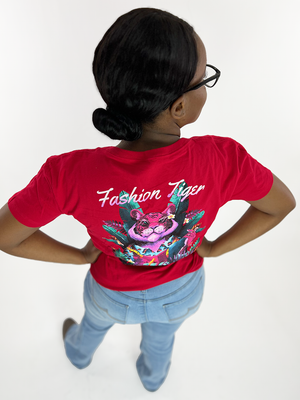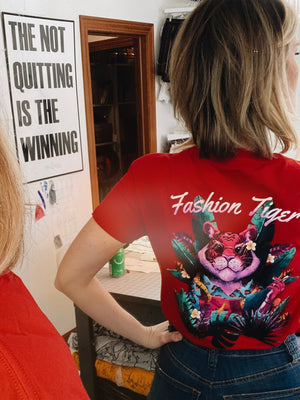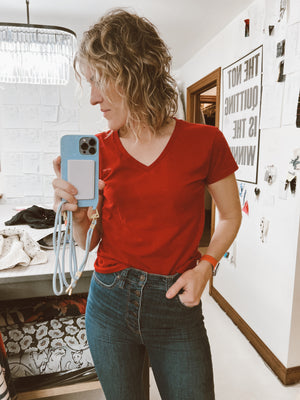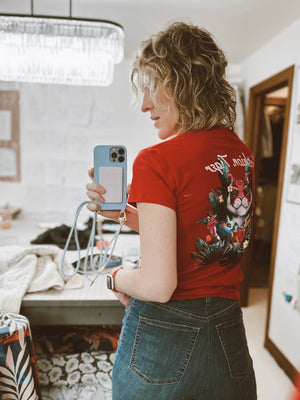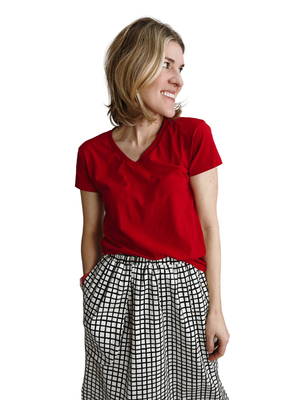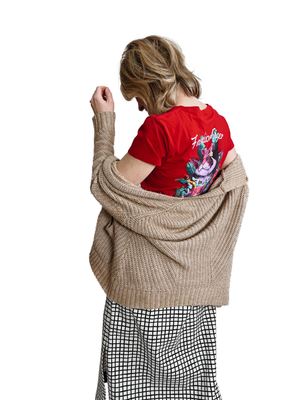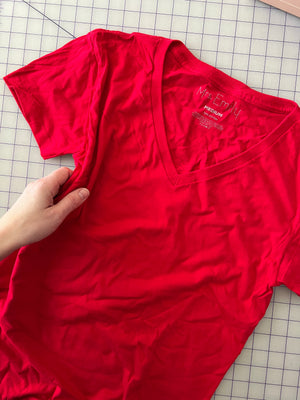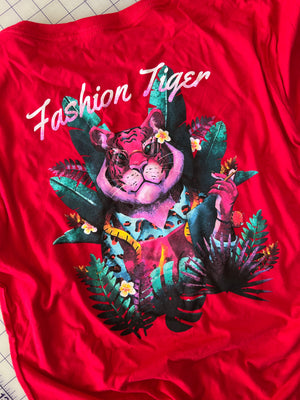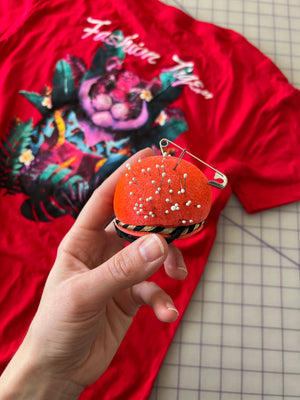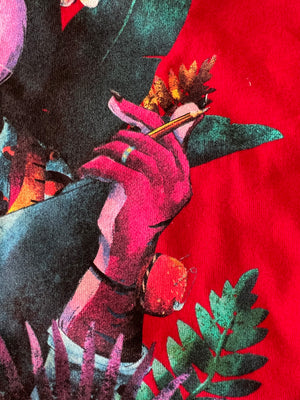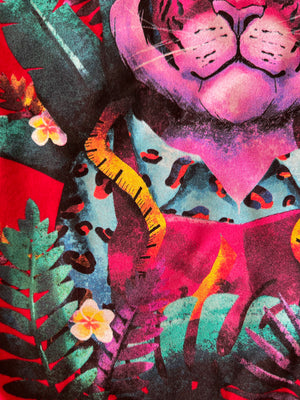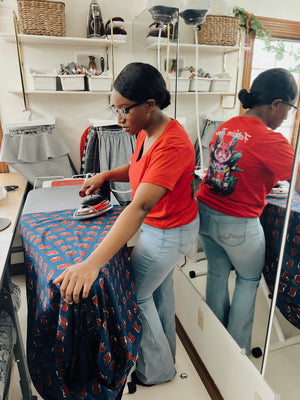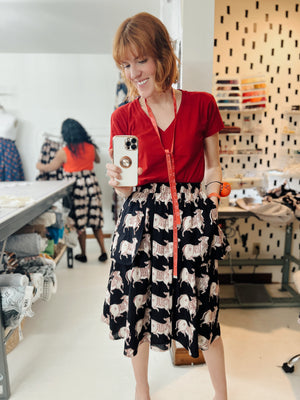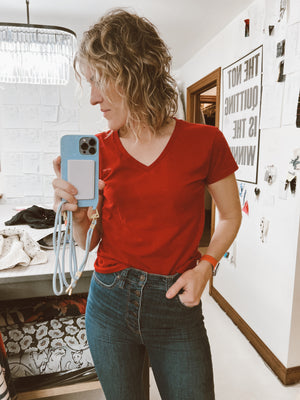 Fashion Tiger Tee | S - 2XL
A self portrait of sorts, this lighthearted tee is to remind us to be light hearted and not judge the playground where we figure out what proportions look right on our bodies, or what methods work in our parenting, biz, career, etc.
Read more about what this design means to me here. 
Fabric: 100% cotton
Sizing: This tee has a relaxed fit and v-neck. I'm in the Small, and have adopted the Medium as well for a boxier fit. I recommend your normal size if you like it fitted (not tight), and a size up if you like extra room.
Ordering process: Shirts are in stock and ready to ship.