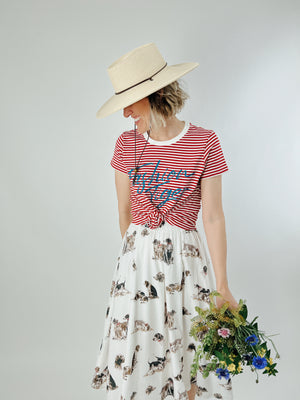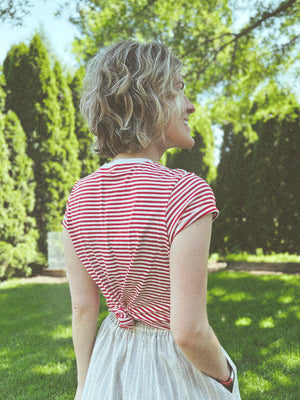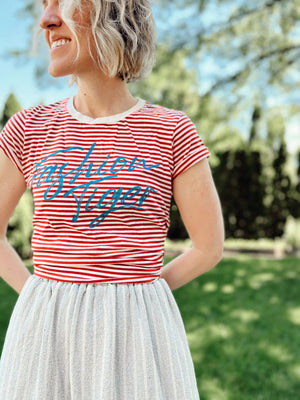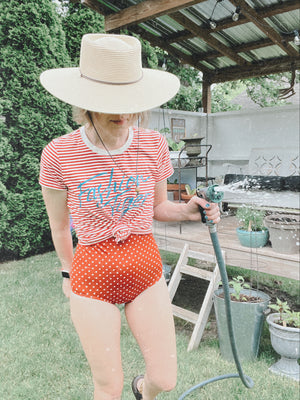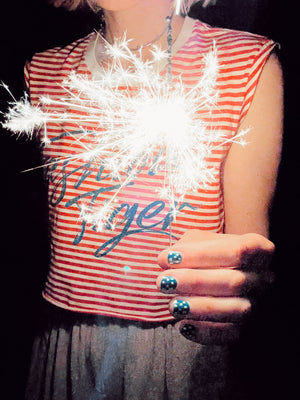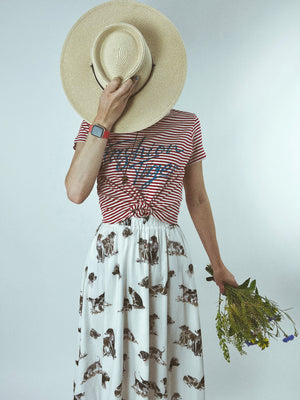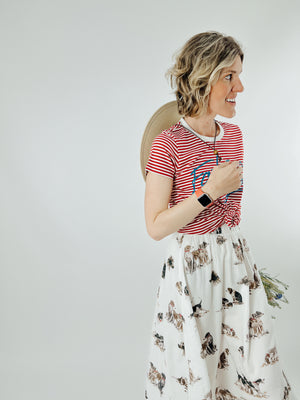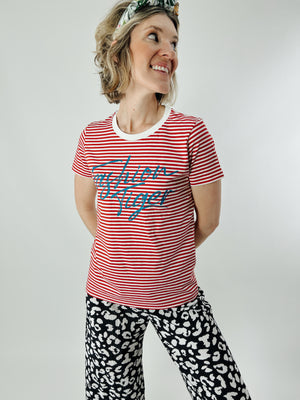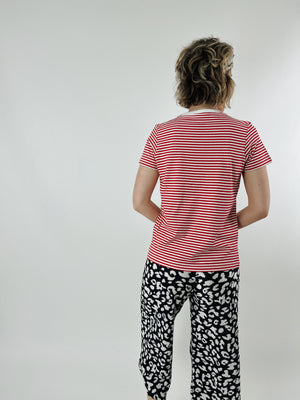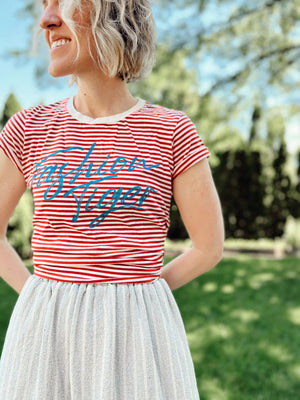 Tiger Stripe Tee | XS - XL
It's hard to tell in the photos, but the combed cotton is beautifully soft, the stripes match across the side seams and the art is printed in SPARKLY blue ink! 
The quirky imagery of Fashion Tiger is rooted in these truths: We fight for a wardrobe of hard hitting clothes, because we need to exist in a reality that has not come yet. We are bringing it about as we day-by-day attack our to-do lists and goals.

Read more about what this design means to me here.
Fabric: 100% combed cotton

Sizing: This is a women's shirt. I recommend one size up for a relaxed fit, or your normal size if you want it fitted. I'm wearing size S. 
Ordering process: Shirts are in stock and ready to ship.