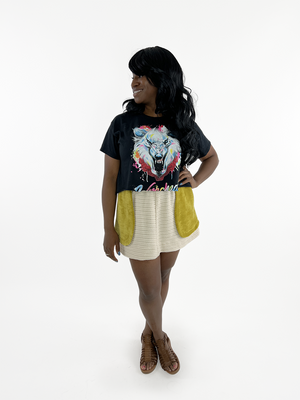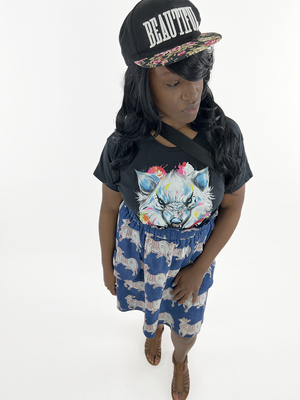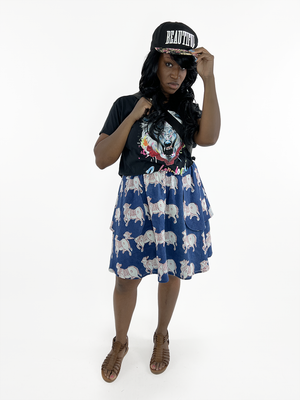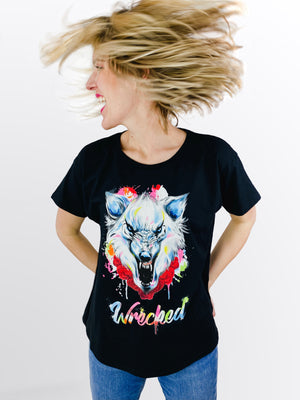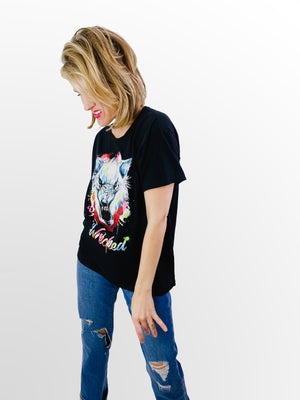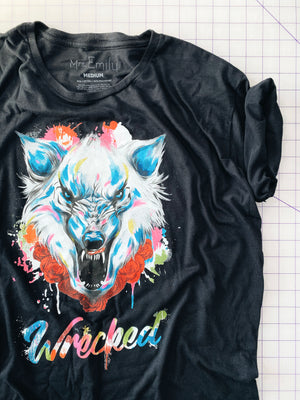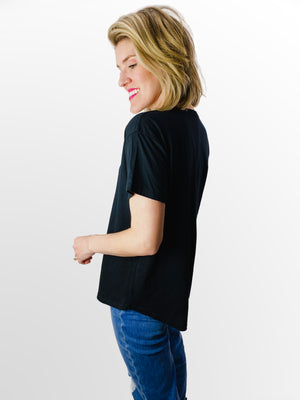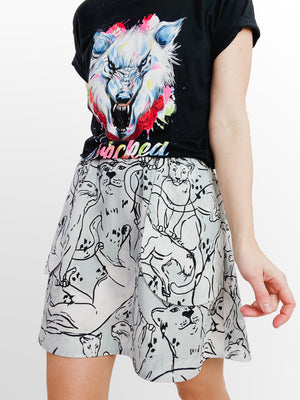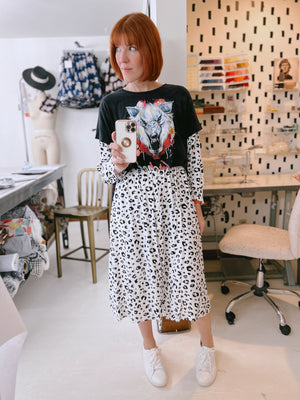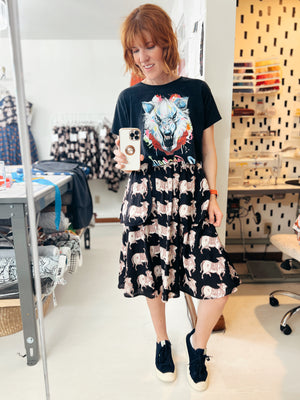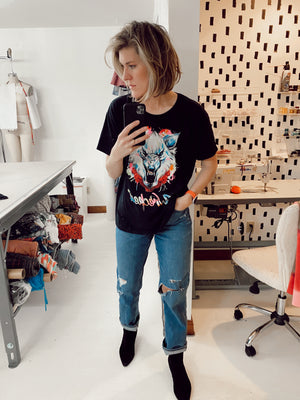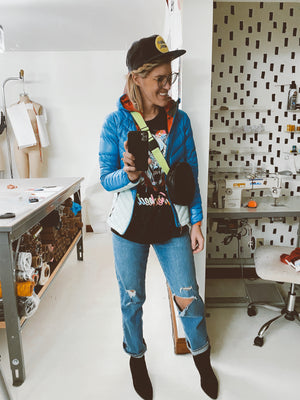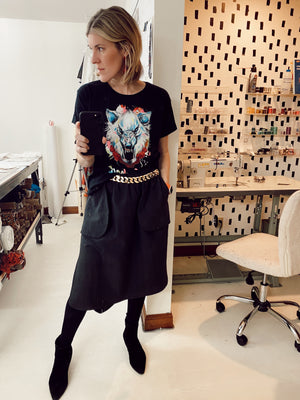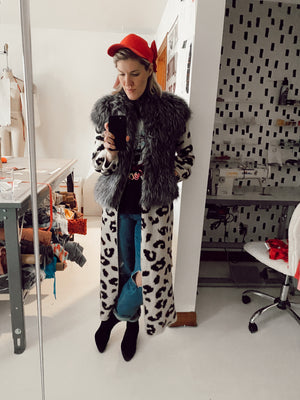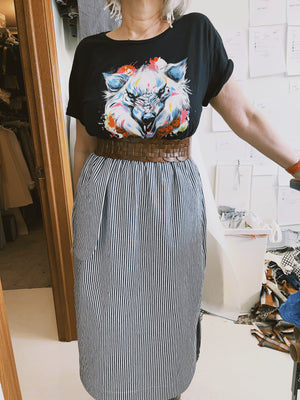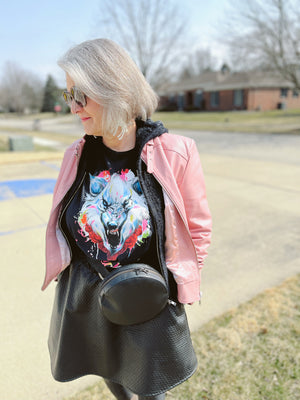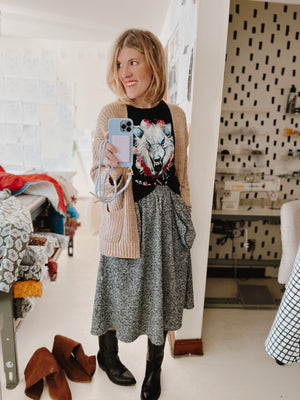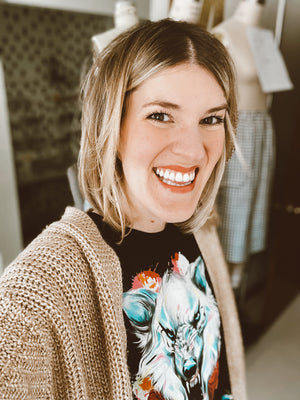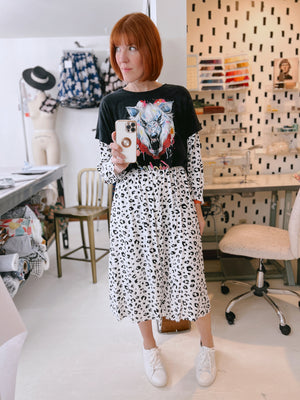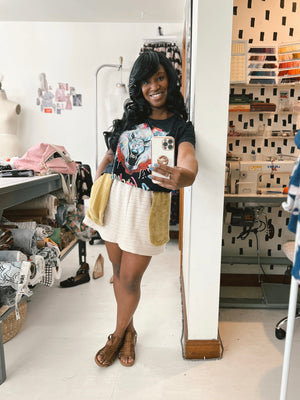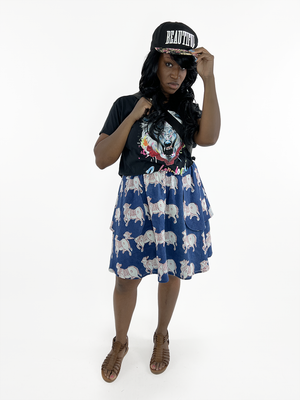 Wrecked Tee | S - 2XL
We were made to be extra. And once we meet that extra version of ourselves, she will surprise us with what her plans are: they're too much, too fast, too unexpected, too daunting, too expensive, too confusing.
And too important to ignore.
This lady beast represents the you you're getting to know - louder than you're comfortable with, with more to say than you're prepared for. We need her.
Read more about what this design means to me here. 
Fabric and silhouette: 60% cotton 40% polyester

Sizing: Drop shoulder, and drop hem, this cotton blend tee has an oversized fit with a slight scoop neck. I'm in the size Small, and wear the Large as an oversized tunic.
Ordering process: Shirts are in stock and ready to ship.