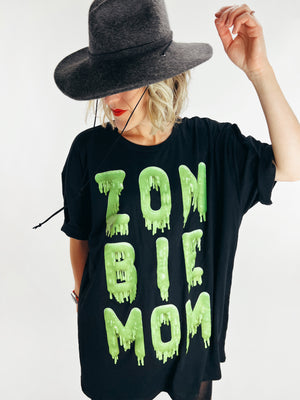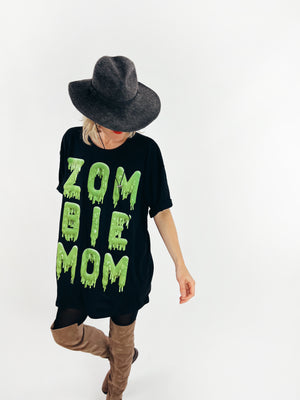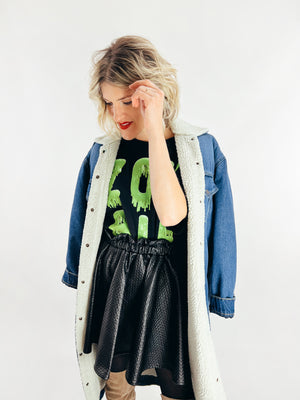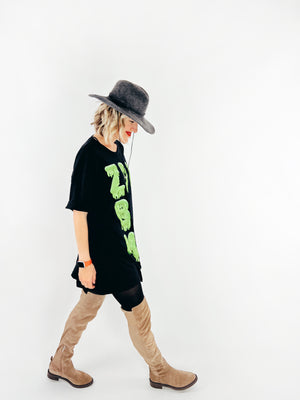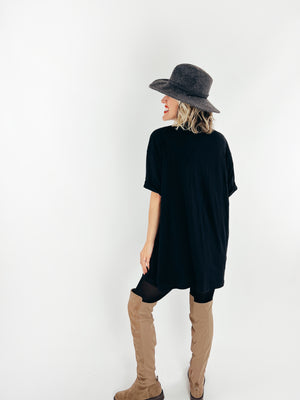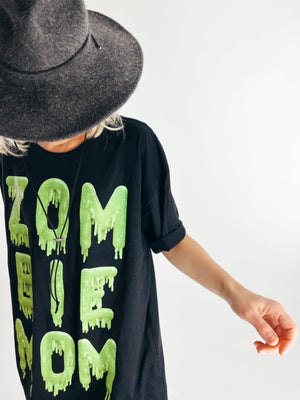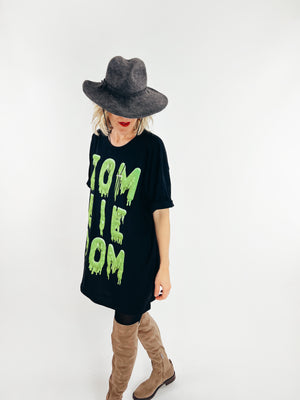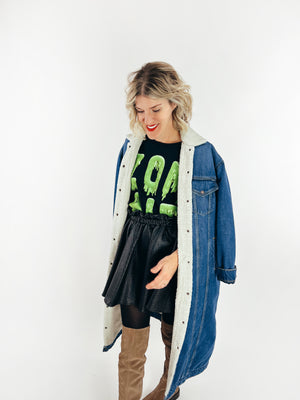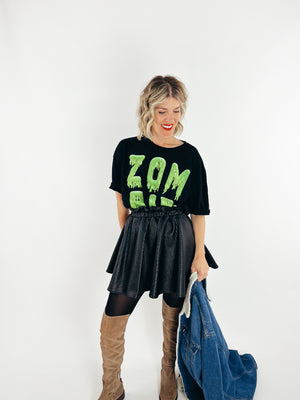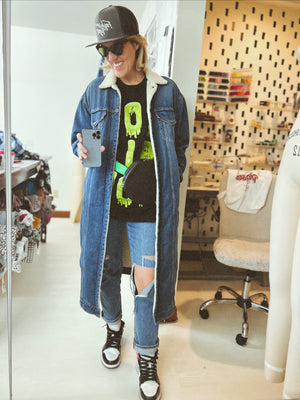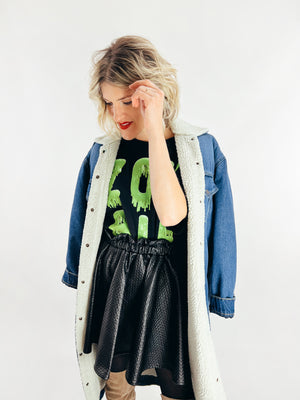 Zombiemom Tee Dress | S - 3XL
I'm always battling the non-instagrammable-vibes of my growing business. Often I overthink or avoid posting, because what I do isn't shiny enough.
But know what? As the mother of my zombie dream, it's my responsibility to be more concerned for her (my dream) than for my image.
The way of the dreamer is not instagrammable. We are exhausted and excited, holding many things together, dropping a few too.
Read more about what this design means to me here.
Fabric: 100% combed cotton

Sizing: Which size are you? Really, don't overthink it. This is the 90's. 10 year old me would advise whatever covers your (off-brand) umbro shorts.  
Ordering process: Shirts are in stock and ready to ship. 
Keep scrolling for more photos.